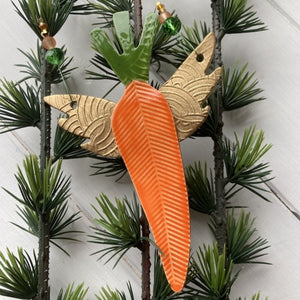 This funky carrot is hand cut from clay, fired, glazed and then strung on wire with colour co-ordinating glass beads and crystals.
If this item is out of stock, you can still purchase one as a "Made to Order" item. Custom orders usually take up to 3 weeks (due to kiln firings)
You can message me to get a more precise timing.
Christmas "made to order" items must be ordered by 1st of December each year to ensure delivery in time for Christmas.